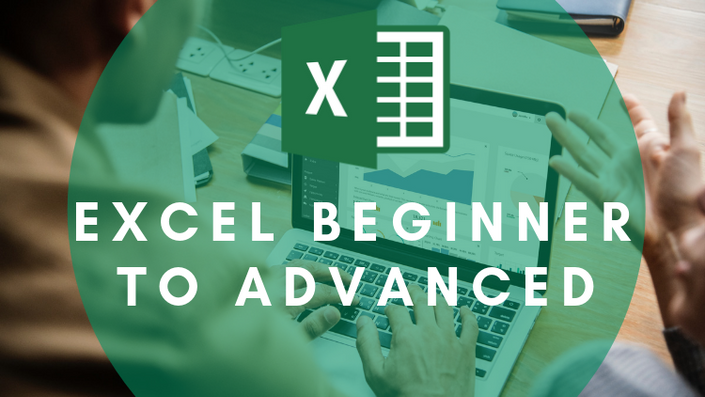 Microsoft Excel Beginner to Advanced
Learn Pivot Tables, Formulas, Charts, Data Analysis, Dashboards, VBA, Macros & More for Excel 2010, 2013 or Excel 2016
Just imagine what it would feel like if using Excel was effortless - if you could create charts, functions, and analyse data with ease. Becoming great at Excel isn't about learning what every button and every formula does - it's about learning methods you can use over and over again to effortlessly clean, enrich and analyse data.
I bet your a bit like me, you've tried learning through trial and error, but it takes a long time and involves a lot of mistakes along the way! I've been using Excel for over 15 years and there's still a few functions I've never used. The good news is that you can become great at Excel in just a few hours by learning the right tools and approaches to use. How would it feel to have those skills on your resume and at your next job interview?
So, you want to learn Excel but you don't want to overwhelm yourself with stuff you're never going to use and you need the skills for your job, or the next job you hope to get. As I see it, you have three options. First, you could take a classroom based course and try to learn it all in a day, but from experience I know many people who have just been overwhelmed with the amount of information and the pace of learning. Second, you could do absolutely nothing, stay exactly where you are right now with your Excel skills. Or third, you could give this a try, work it alongside your current job and be genuinely good at Excel within a week or two.
We designed this course using feedback received from over 25,000 students over years who told us they wanted opportunities to test their Excel skills. This course has it all, including:
Downloadable challenges to test your knowledge.
Multiple choice quizzes at the end of each module.
Each lesson has a downloadable Excel file containing the examples used.
Cheat sheets for functions & keyboard shortcuts that you can have at your desk for reference.
Ask me any Excel question on the course message boards.
A weekly update '3 Tip Friday' email containing useful Excel tips and tricks.
A certificate of completion at the end of the course.
The course covers all levels, from beginner to advanced, so you don't have to worry about if the course is right for you, and you don't have to buy multiple courses for each level of your Excel knowledge! The course is split into 6 core modules:
Module 1: Master The Basics
Module 2: Your Data Gameplan
Module 3: Your Functions Toolkit
Module 4: Your Data Analysis Strategy
Module 5: Your Dashboard Playbook
Module 6: Your Excel Automation Machine
The course also comes with everything you'd expect from a great online course, including:
Lifetime access to the material
Unlimited free updates to the course
30 day money back guarantee
If you're prepared to give this a try, then we're certain you and your team will see the results as early as the first day you try it.
AN UNBEATABLE GUARANTEE: TRY EXCEL BEGINNER TO ADVANCED FOR A FULL 30-DAYS, 100% RISK-FREE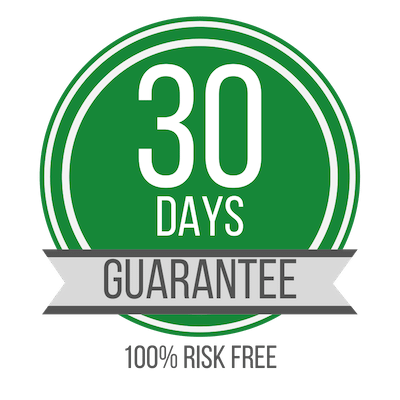 We've packed a lot into this course, and I want to make sure that you not only get all that content before you fully commit to this — I want to give you 30 days to let it digest, work through the material, and make sure this is really working for you.
Try the entire course. 30 days is enough time to take the course and then decide. If you don't LOVE it, I insist that you get 100% of your money back.
Your Instructor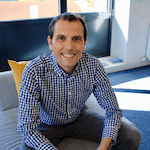 Hi, I'm Martyn. I started Data Minded to help you to get better at Excel and to get your next promotion, job or raise. Our courses are a little different to most - you'll learn the most powerful functionality in Excel through in depth online courses, ongoing learning through case studies and exercises, as well as a fantastic online student community to share your experiences of breaking through the career ladder with better skills.
If you want to stop drifting and start learning Excel, you are in the right place. Welcome!
Frequently Asked Questions
What is DataMinded?
DataMinded is an online Excel training provider for individuals and businesses that helps students become expert Excel users as quickly as possible. We are based in Edinburgh but you can take a course from the comfort of your home or office.
What versions of Excel can I use on this DataMinded course?
The course is recorded in Excel 2016 for Windows, also known as Excel 365. Any Windows version of Excel from 2007 onwards is suitable for the course, although buttons and menus may look slightly different. Excel for Mac 2013 onwards is suitable for the course, although the interface does look different, we note where specific functionality is not available. The course is not suitable for Excel for Mac 2011 or Excel for iOS, due to its limited functionality. The course does not cover other spreadsheet packages such as OpenOffice, or Numbers for Mac.
What difficulty level is this course?
This is an intermediate to advanced Excel course. You should have a good working knowledge of the basics of Excel before you get started.
How long is the course?
The course contains over 5 hours of HD video, downloadable Excel fact sheets, online quizzes, and practice exercises. You can also download the examples used in each lesson to try it out for yourself.
When does the Excel course start?
This is a self paced learning course. Start whenever you are ready, you'll never lose access to the content.
Is the Excel training course mobile friendly?
Yes, you can take any of the lessons on a smartphone, although to do the challenges, you'll want to be on a laptop or desktop.
What if Microsoft bring out a new version of Excel?
As Excel geeks ourselves, we're always on the lookout for new Excel functionality. When Microsoft release a new version we will update the course with any relevant new material.
What tactics am I going to learn that other courses don't teach?
All Excel courses will teach you how to do a VLOOKUP or how to use Pivot Tables, but we wanted to go one step further. You'll learn repeatable methods to create in depth data analysis, design great looking reports & dashboards, and be able to automate complex business processes. We believe that learning Excel is not just about what the buttons do - it's more about using those tools to methodically solve business data problems over and over again, getting your work right first time.
Can I expense this course, or have my employer pay for it?
Yes, most of our students have their course paid for by their employer, and there are significant discounts available for purchasing courses for a team.
What if I don't like the content?
We're confident you'll see a massive improvement in your Excel skills by taking the course, but if you're not happy you can get a full refund within 30 days of purchase. Just get in touch if you're experiencing any problems with the content.
How long will I have access to content?
The course includes unlimited access, and free updates.
Is this the best way to learn Excel?
Excel is one of the most commonly taught topics online - so we know there are countless other places you could go to study. Learning for free using tutorial websites, reading books or YouTube is fine, but it requires patience to learn by trial and error. We also know scores of colleagues and friends who have taken classroom based one day courses, and come away with a nice booklet, but no lasting ability to use Excel.
More questions?